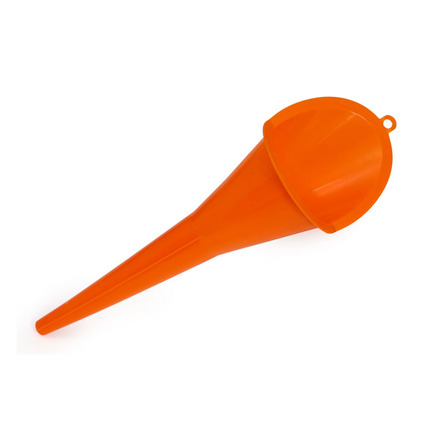 OIL FILL TUNNEL
Trans - Oil tank Tunnel
139,75 DKK
Varenummer: M910621
TRANSMISSIONS & OIL TANK FILL TUNNEL.
PRIMARY FILL TUNNEL.
1.: Used to fill primary; Snaps into derby cover opening to allow for a primary fill without oil spill

Fits: > 06-17 Dyna; 07-18(NU)Softail (excl. FLSB); 07-19 Touring; 09-19
2.:Universal use to fill transmissions, oil tanks and crankcases without spillage; Anti-burp design to assure a smooth oil flow
Fits: > Univ.