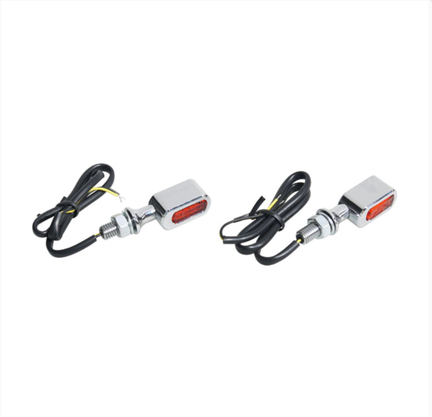 Amber. Fastline Led Turn Signal.Chrome.
515,00 DKK
Varenummer: 597577
FASTLINE, LED TURN SIGNAL SET. BLACK, AMBER LENS
Mini turn signals with a 'blend-in' design that will style-merge with virtually any bike. Equipped with an ECE approved lens with single function High-Intensity amber LEDs. The billet aluminum housing measures 1" (25.4mm) wide x 1/2" (12.7mm) high. The stem is 14mm stem long. The threaded portion of the stem has 8mm threads and is 18.3mm long.
Fits: > Universal